Why should I consider bicycle insurance?
Accidental damage and theft can happen to anyone, and although our storage is the toughest out there, it isn't impenetrable to a determined thief. That's why we've partnered with Bikmo to offer you a 5%* discount (Cyclehoop Rentals customers receive a 10% discount – see your welcome email for details).

Why Bikmo?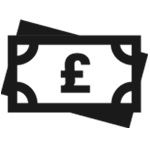 Award winning policies designed by cyclists
Covers against theft, accidental damage for your bikes and kit and much more, at home and while out and about.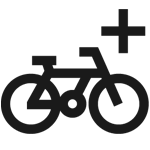 Save on e-bikes and insuring multiple bikes
Bikmo offers a 25% lower premium on all e-bikes and e-cargo bikes. Plus, if you have any other bikes in your household, you can save 50%* on their multi-bike savings.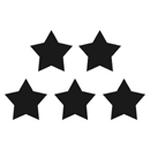 Why insure with Bikmo?
Tens of thousands of riders insure with Bikmo. They're rated Excellent on Trustpilot's score, and are a certified B-Corp.
Every time you pick up the phone or send Bikmo an email, you'll get someone who loves bikes as much as you.
What's covered?
Around 45% of claims with Bikmo are for accidental damage to bikes, and 53% for theft, both of which are covered with their insurance, plus much more.
Away from home cover
Most home and even specialist cycle insurance providers don't cover bikes away from home. There's often a time and distance limit from your home, and a low maximum value of a bike in the small print. This can mean that your bike isn't covered when locked in your Bikehangar.
That's why we have partnered with Bikmo cycle insurance to offer 24/7 Bikehangar parking as standard.

How do I lock my bike?
First things first, check your policy no matter who you insure with.
Bikmo, counts a bike as insured while away from home if your bike is locked through the frame of the bike to an immovable object, using a suitably rated Sold Secure approved lock.
Sold Secure is the premier testing and certification house for security products, and Bikmo uses their ratings system as a minimum requirement for a lock used to secure a cycle.
Check out their full locking requirements here, or their handy video below.
Case Study
Bikehangar user Rosie from Southwark purchased a Bikmo policy and hasn't looked back. Read her story here.
*Minimum premium £3.73/mo and policy wording applies.
This promotion is provided by Bikmo Limited, 1 Minerva Court, Minerva Avenue, Chester, CH1 4QT, who are authorised and regulated by the Financial Conduct Authority ref. 745230