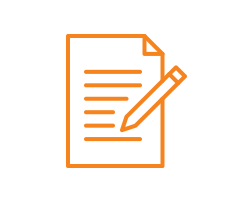 Terms and Conditions
By clicking "I Accept", you confirm that you have read these terms and conditions, that you understand them and that you agree to be bound by them.
Definitions
"Operator" means Cyclehoop Limited whose office is at Unit 1 Kangley Industrial Estate, Burnham Way, London, SE26 5AG;
"Council" means the organisation who owns the facilities;
"Member" means the individual who pays for and wants to use the services provided by the Operator and Landlord;
"Membership" means the service provided by the Operator to the Member;
"Facility" means the cycle parking (eg. Bikehangar, Bikelocker, Cycle Hub) which is managed by the Operator and where the Member's bicycle will be stored;
"Access Key" means the key with which a facility can be opened and closed;
"Access Card" means the electronic key card with which access to a facility can be gained;
"Security Tag" means the tamper proof tag with a unique code, which is to be located under the saddle of the bicycle; and
"Bicycle Depot" means the place where bicycles, which have breached these terms and conditions are temporarily stored.
1. Term

1.1 The services shall be provided from the date that payment is received from the Member and will last for an initial 1 year period.

1.2 The membership will be renewed automatically for a further 1 year period until terminated in accordance with these terms and conditions.

2. Cost and pricing

2.1 The cost of membership will be taken either annually or monthly in advance as a membership payment. Any membership payment made is non-refundable.

2.2 After the initial payment, the Member will be automatically charged through Stripe at the beginning of each payment period. Stripe, a certified PCI compliant platform, provide a fully secure checkout and handle all card transactions on behalf of the Operator.

2.3 A refundable deposit will be required for each Access Key. This deposit will be payable at the same time as the first membership payment, and will be refunded when the membership is terminated and the Access Key is returned to the Operator.

2.4 A one-time sign up fee may be required for some facilities. This fee is non-refundable and will be payable at the same time as the first membership payment.

2.5 Many Landlords choose to subsidise the membership fee, reducing the cost for the Members for a fixed term. At the end of this term, prices are subject to change and return to the standard price with little or no notice. The Member has 7 days from the date a renewal payment is taken to cancel their membership and receive a full refund.

2.6 All prices are set by the Operator and are subject to change.

3. Use and subscriber's duties

3.1 The facilities provided are for the sole use of the Member and are non-transferable. Spaces are to be used for the storage of a bicycle belonging to or in the care of the Member. No other accessories or items are to be stored.

3.2 Where a Member is given a designated numbered parking space within the facility, they must only park their bicycle within this space. Members found to be storing their bicycle in an alternative space will be in breach of these Terms and Conditions and the Operator may remove the bicycle without notice.

3.3 Only one bicycle per space is permitted. Members found to be storing more than one bicycle in a space will be in breach of the Terms and Conditions and the unauthorised bicycle may be removed by the Operator without notice.

3.4 In facilities where a Security Tag system is in place, one Security Tag per bicycle space will be provided by post to each Member on completion of initial payment. Each bicycle must have a Security Tag visibly attached to the seat post.

3.5 One Access Key or Access Card per membership will be provided by post to each Member on completion of initial payment. The Member must not attempt to create additional Access Keys or duplicate Access Cards.

3.6 Unless otherwise specified, a maximum of two memberships can be purchased per household (i.e. two spaces per residential address regardless of which of the residents hold the memberships). Where a household has purchased more than two memberships, any additional payments will be refunded to the relevant Member's bank account minus any associated card and/or transaction fees.

3.7 Facilities will be accessible 24 hours a day, unless otherwise stated. Care and consideration must be taken in regards to excessive noise or disturbance to neighbouring residents and to reduce this where possible.

3.8 The Member must read and comply with the user instructions for the facility, which will be sent to them in their welcome email and will also be available on the Operator's website.

3.9 Some facilities may have restrictions on the continuous storage of bicycles. Where a facility operates such a policy, this will be communicated to the Member on the Operator's website and in their welcome email. If a bicycle is found to be continuously stored at the facility for longer than the maximum term, it will be removed as per the Operator's removal policy.

3.10 The Member must take all reasonable care when using the facility and must avoid damaging it or any equipment contained within it.

3.11 The Member must report any damage or maintenance issues to the Operator. Maintenance issues will be rectified by Operator as soon as possible, subject to contractual obligations and Landlord approval.

3.12 The Operator and the Landlord are not responsible for loss and/or damage and/or theft of items stored in the facilities. The Operator does not insure any bicycles or accessories stored in the facilities which they manage. All Members are responsible for arranging their own insurance of any bicycle stored in the facility. All items are left at the owner's risk.

3.13 The Member is responsible for ensuring that their payment is maintained and that any arrears are cleared within 14 days. Once an account falls into arrears, greater than 14 days, the Operator reserves the right to remove a member's bicycle with immediate effect and without notice.

3.14 The facilities are not recommended for cargo bikes unless specific cargo bike parking is provided, and some accessories such as child seats and front seats may not fit on occasion. If your bicycle does not fit, you have 14 days to return the keys for a full refund.

3.15 As per our Bike Theft Policy, your bicycle is left at your own risk. Neither the Operator or Landlord are responsible for the loss, damage and theft of bicycles, locks or other items stored in the units.

4. Removals

4.1 It is prohibited to store any items or goods in the provided facilities except bicycles.

4.2 Any prohibited items will be removed by the Operator and any costs incurred will be borne by the Member. The Member is not entitled to any compensation or the restitution of any goods removed or any damage caused to such goods, including bicycles and locks.

4.3 A bicycle that has no Security Tag attached and/or has not been parked in the designated numbered parking space (if applicable), may be removed by the Operator without prior notice from the facility and transported to the Bicycle Depot.

4.4 Removed bicycles will be kept for a maximum of 30 days in the Bicycle Depot and may upon payment of a fine of £20 be collected from the Bicycle Depot. Bicycles which are not collected after 30 days become the property of the Operator and will be donated to charity. If your bicycle has been removed, please call the office on 0208 699 1338.

5. Keys, cards and access

5.1 In case of loss or theft of an Access Key or Access Card, the Member must immediately inform the Operator. The Member is responsible for the costs arising from the loss of the Access Key or Access Card including the creating and issuing of a new key or card and, if deemed necessary by the Operator, the replacement all Access Keys for all users.

5.2 All replacement Access Keys or Access Cards must be paid for in advance and will only be ordered upon receipt of monies. Replacement keys and cards have a lead time of up to 3 working weeks. Any deposit is refunded upon the return of the Access Key to the Operator on termination of membership only. Deposit amounts cannot be used to purchase replacement keys.

5.3 The Operator may at its discretion open the facilities for regular maintenance, security or other reasons and will not be obligated to notify the Members.

5.4 The Operator reserves the right to change the lock to the facilities at any time. Where appropriate, a new Access Key or Access Card will be provided to Members.

6. Termination

6.1 The Member can apply to the Operator to cancel their membership using the online cancellation portal at least 14 days before the end of their next payment period. Automatic membership payments will be stopped. Any membership payment that has been made is non-refundable.

6.2 At the end of the membership period, the Operator will inform the Member 7 days before the renewal of their membership and give notice of the date of the next automatic payment.

6.3 On termination of the membership, the Member will return their Access Key to the Operator immediately. It is the Member's responsibility to make sure the Access Key is returned. The Operator shall refund to the Member their deposit upon receipt of the Access Key.

6.4 If the Member fails to return the Access Key or Access Card to the Operator within five working days from date of termination of the membership, the Member will forfeit their deposit money.

6.5 Any additional costs incurred by the Operator in relation to the failure by the Member to return its Access Key (including changing locks and creating and distributing new keys or cards to other members) will be recovered from the Member. The case may be forwarded to a debt recovery agent if deemed appropriate.

6.6 Upon termination, all property belonging to the Member is to be removed from the facilities. Any bicycles, items or locks not removed will become property of the Operator and donated to charity. Any costs incurred will be borne by the Member.

6.7 No partial refunds will be issued if a Member chooses to terminate the agreement part way through the term of their membership.

6.8 The Operator may suspend or terminate these services at any time for any reason without notice. In these circumstances, any payments already made may be refunded at the Operator's discretion.

7. Warranties and disclaimers

7.1 The Operator provides the services "as is". To the extent permitted by law, the Operator excludes all warranties, conditions, terms or representations, express or implied, in connection with the services.

7.2 To the extent permitted by law, the Operator will not be liable for indirect, special, consequential, exemplary, or punitive damages or lost profits, revenues or data and financial losses.

7.3 To the extent permitted by law, the total liability of the Operator, for any claim under these terms, whether in contract, tort (including negligence), and breach of statutory duty or otherwise, is limited to the amount paid for the services.

8. Data Sharing

8.1 The Operator will share the Member's data with companies that are essential to providing services to you and contract fulfilment. This includes organisations which are critical to fulfilling customers' orders including manufacturers, sub-contractors and couriers when required.

8.2 On occasion, the Operator may share the Member's data with organisations and Local Authorities with a legitimate interest, in order to show a demand for products and services. In these circumstances, the Member's data will be anonymised and used for statistical purposes only, and no personally identifiable information will be shared.

8.3 The Operator will only exchange the Member's data with another organisation where (i) we have the Member's express permission to do so; or (ii) it is necessary in order to honour a contract between the Member and the Operator; or (iii) there is a legal obligation to share the information; or (iv) it is in the public interest; or (v) it is necessary for the establishment, exercise or defence of legal claims; or (vi) it is necessary to protect the vital interests of the Member or another person.

8.4 The Operator's Privacy Policy is available to view in full at https://www.cyclehoop.rentals/privacy-policy.

9. About these terms

9.1 The Operator reserves the right, from time to time, with or without notice to you, to change these Terms and Conditions at our sole discretion. The Terms and Conditions applicable to the services provided will be the version that is current and displayed on this Website. The use of the services after changes are made means that the Member agrees to be bound by such changes.

9.2 Members found to be in breach of these Terms and Conditions may have their membership cancelled with immediate effect with no refund and this may result in the forfeiture of any deposit and a lifetime ban from any of the Operators facilities and services.